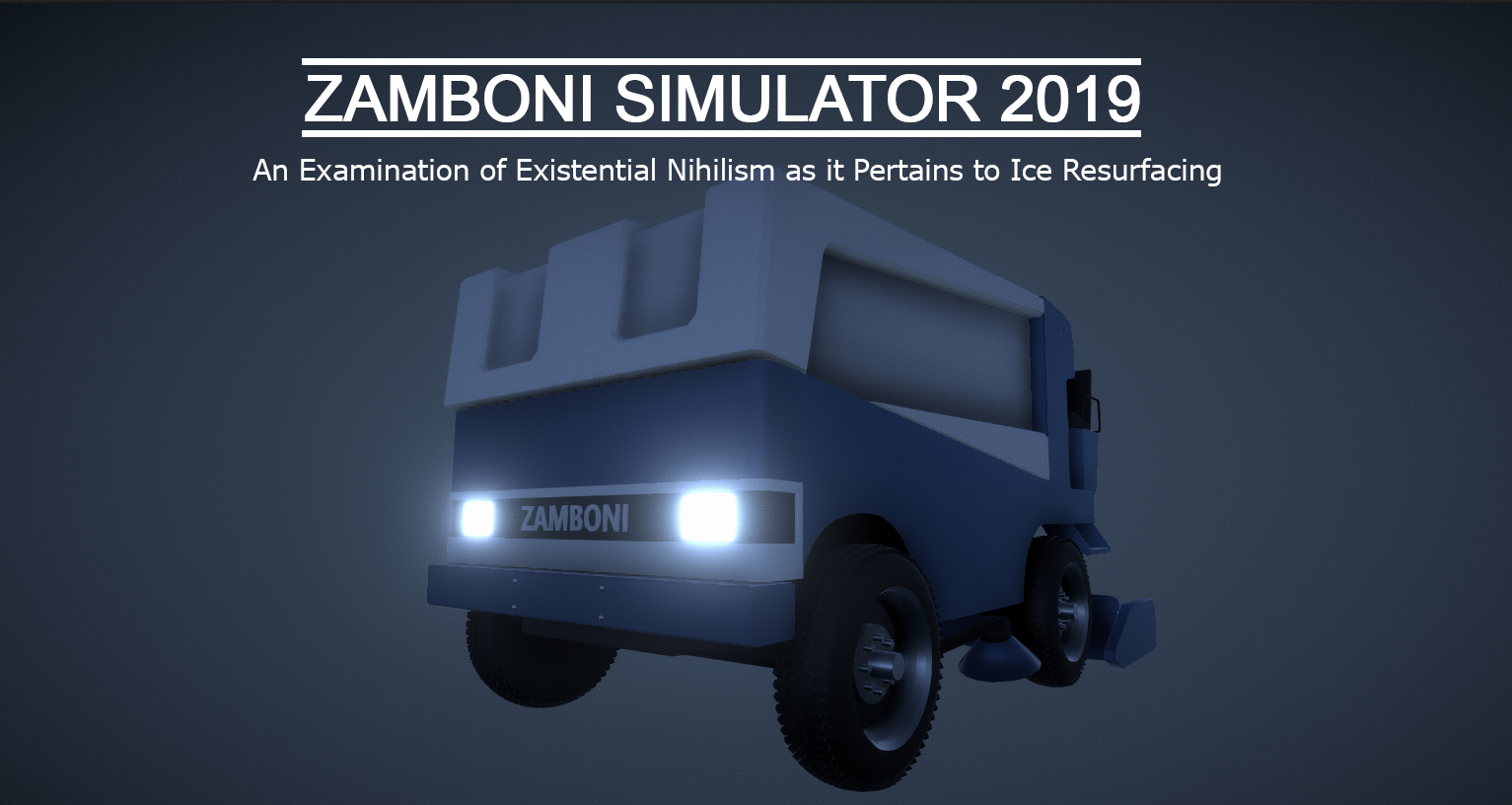 Zamboni Simulator 2019
A downloadable game for Windows
Zamboni Simulator 2019 is a game about existential nihilism, depression, family, love, and ice resurfacing. It is an almost all original game including original art and music, but with recycled junk philosophy.
The game was created for the Philosophy Game Jam. We are not selling this game. However if you enjoyed the game, and more importantly if you didn't, please consider donating to any of the following organizations dear to our hearts:
*Zamboni Simulator 2019 is in no way related to Frank J Zamboni & Co. Inc. Zamboni is a registered trademark of Frank J Zamboni & Co. Inc. and not associated with this project in any way. This project is a work of satire.

Download
Download
Zamboni Simulator 2019 Installer.exe
112 MB